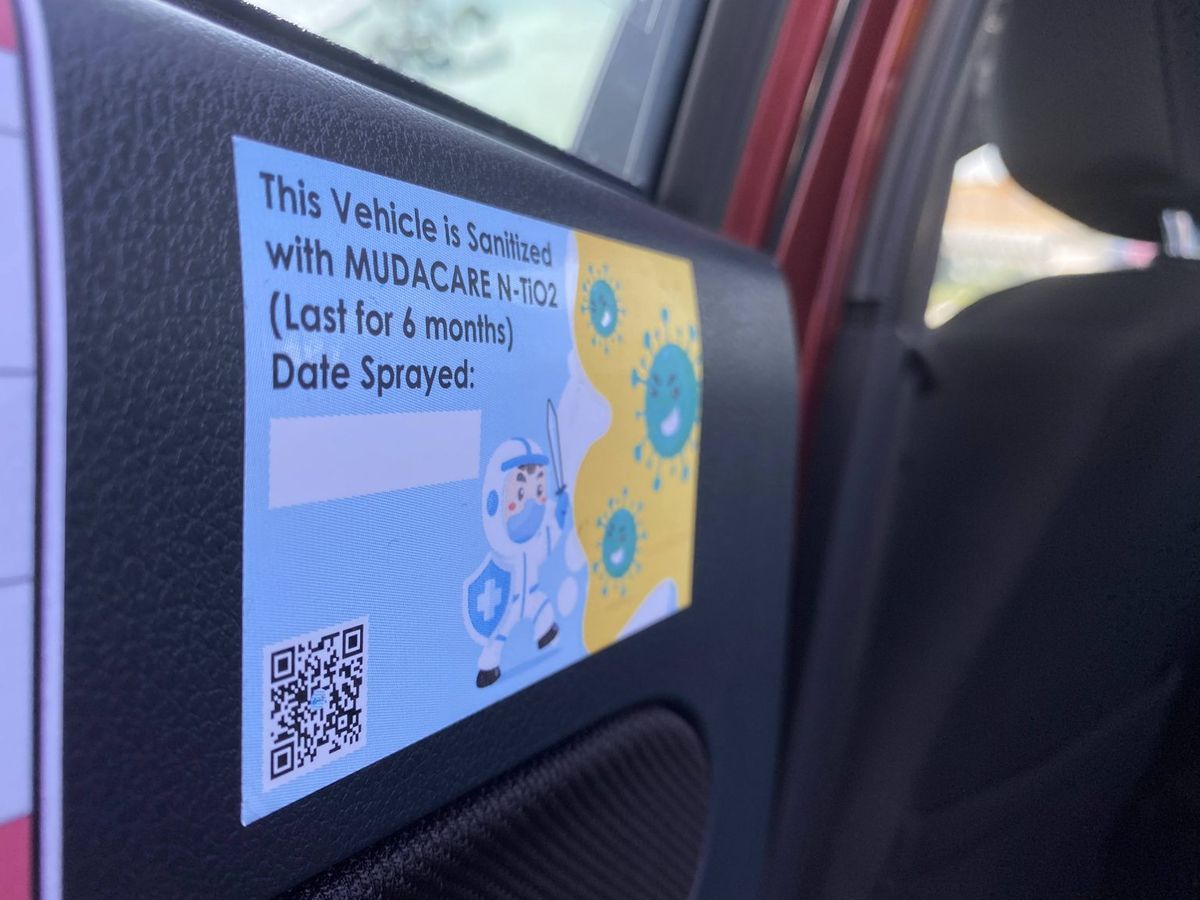 How to travel safely using e-hailing services

Like it or not, the COVID-19 pandemic has completely changed our lives - from the way we
work, communicate, or even travel. One of the most predominant lesson it has taught us all is
that we have to be extra mindful and extra hygienic at all times – especially when we're
sharing public spaces. Although we are encouraged to stay home as much as we can, there
are times when we need to go out and depend on public transportation, like the e-hailing
service, to get us from one point to another. So how do we stay safe while using e-hailing
services?

#Choose e-hailing service that sanitize their vehicles

While there is no specific regulations on vehicle disinfections, customers are recommended
to choose operators that make sure their vehicles are disinfected regularly. PICKnGO for
example, partners with MUDAcare to make sure their vehicles are thoroughly disinfected.
They use a special kind of coating, a nanoscale titanium dioxide based (N-TiO2) solution
designed to kill viruses, bacteria, and mould. The solution is applied on various surfaces in
the vehicle by using an electrostatic sprayer. Other than being anti-microbial, N-TiO2 is also
non-toxic, proven to be able to not only destroy and inhibit microorganisms, but it also
provides lasting protection of up to six months.

#Use mask at all times
Although the number of cases in our country subsides day by day, for your own safety, you
should continue to follow the guidelines provided by our Health Ministry and wear a mask
when you're out at all times. All of PICKnGO drivers are equipped with mask & sanitizer, so
if you happen to ride with any of the drivers that do not wear one, do let us know!

#Go cashless
According to World Health Organization (WHO), bank notes have higher chances to spread
of COVID-19 disease because bank notes change hands often, so they can pick up all sorts of
bacterias and viruses. In order to stay safe, always opt for cashless transaction each time you
need to make payment. PICKnGo accepts payment from credit card (Visa/Mastercard) as
well as various e-wallets, ie. TouchNGO, Boost, AliPay, and WechatPay.

#Wind down the window
Good air ventilation can reduce the risk of contracting COVID-19. As such, whenever
necessary, you should be aware that you are allowed to wind down your windows at any time
to ensure good air circulation.
COVID-19 may be scary but like all things in life, this too will pass one day. In the
meantime, life needs to go on and as long as we go through it diligently, there is no need to
worry! And with all the tips shared above, hopefully it would help give confidence and a
peace of mind in the way we use e-hailing services. Stay safe, and be well, always!